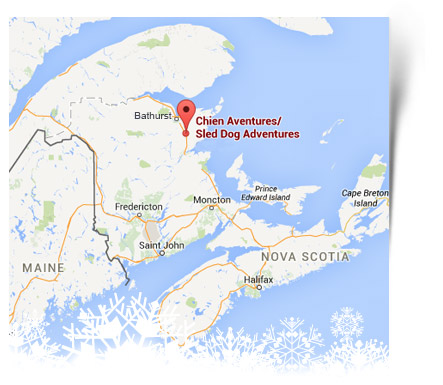 Our adresse is 
5586 Route 134,
Allardville, New- Brunswick, Canada
E8L 1A8
You can get here from the Bathurst Airport
You can get here from the Greater Moncton International Airport
You can get here from the Halifax Stanfield International Airport
NEED A RIDE ?
One of my drivers will be happy to go get you at the airport of your choice and to bring you back at the airport.
 
It's also possible to drive you to and from the Halifax Airport in Nova Scocia. 
Please let us know during booking if you need a ride from Halifax - Extra charge will apply.